Chapline Computers & Electronics is a full-service computer sales and service business. Since 1980, Phil Chapline, President of Chapline Computers, has been providing quality repair services and support for consumers of TVs, VCRs and stereo equipment.

The company has repaired well over 20,000 units for residents of Northwest Philadelphia and the surrounding suburbs.




We can arrange leasing for small businesses.

ACER™Acer offers a full line of high quality, technologically
superior notebooks, affordably priced to meet the varying needs of the demanding mobile professional.

PALM™ access your e-mail, web browse, or use one to serve as an electronic day planner. Also capable of spread sheet functions and word processing.
Chapline.net is committed to providing a full range of Internet services for home, business and educational users.

Click here for more information



First-time buyer? We'll take the mystery out of buying your first computer. Chapline Computers will access your needs and recommend the computer that's best for you. We'll also offer instruction and make sure you're armed with all the info you need to make you comfortable with your new purchase!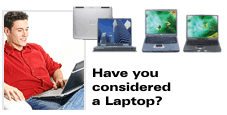 We carry a versatile range of Acer Laptop Computers. Call us now to see if one of them could be right for you - 215-248-4357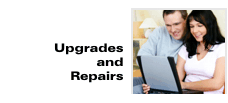 Chapline Computers is a sales and service organization, striving to provide its customers with the best products, service and information in this highly technological field. While we custom-build new computer systems, we service all brands of computers on the market today.


>> More...

Ask us about buying a flexible, money-saving, custom built computer system.

Tell us what you need in a computer and we'll put it together!
>>More...




Visit us for a
free demo of Comcast High Speed cable!